Traveling to London can be expensive, but it doesn't have to be!
There are plenty of ways to enjoy this incredible city without breaking the bank. One of the best ways to do this is by visiting some of London's many fabulous museums – and the best part is, many of them are free!
In this guide, we'll show you the 9 best free museums in London so you can make the most of your trip.
1. The British Museum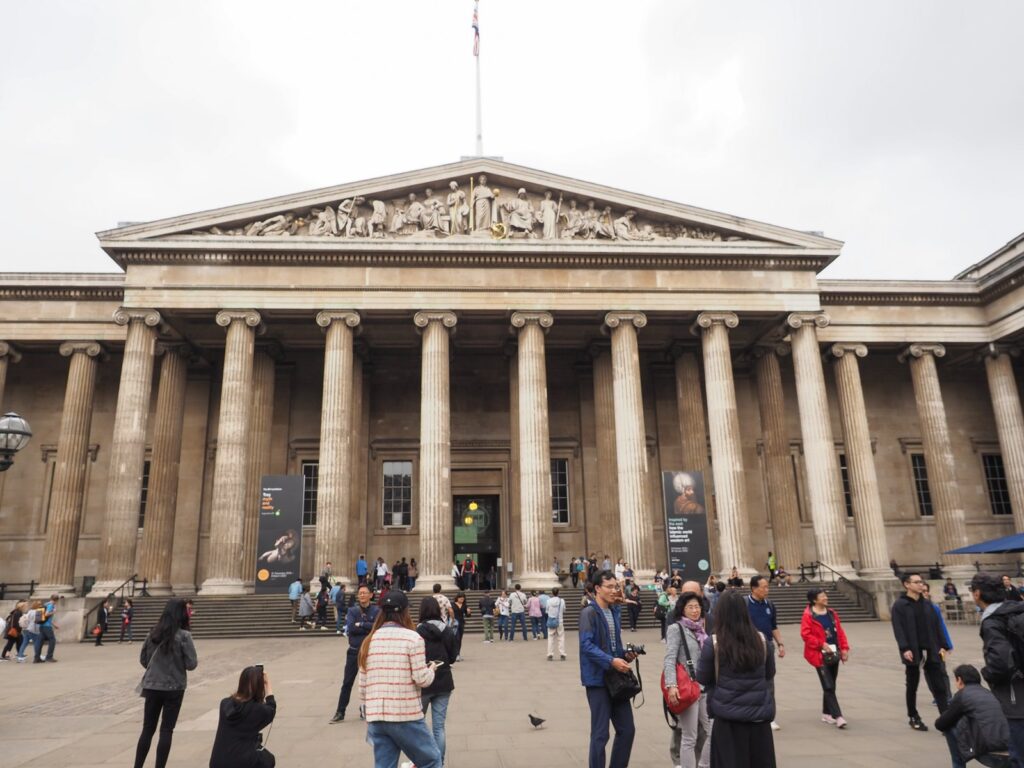 This world-renowned museum houses over 8 million artifacts from all over the globe, ranging from Egyptian mummies to Roman busts to dozens of rare and priceless works of art. And admission is free! Plan to spend at least a few hours here – you won't be disappointed.
Location:
2. The National Gallery
Another popular choice for art lovers, the National Gallery contains over 2,300 paintings from the middle ages to the early 20th century. From Leonardo da Vinci to Vincent van Gogh, there's something here for everyone. Again, admission is free.
Location:
3. The Tate Britain and Tate Modern
These two sister museums are must-sees for any art lover visiting London. The Tate Britain focuses on British art from 1500 to the present day, while the Tate Modern showcases international modern and contemporary art. Admission to both museums is free.
Looking for a Harry Potter museum in London? It may not be free, but it's great value for money. Read all about the closest you'll get to a Harry Potter Museum in London here.
4. The Science Museum
This museum is a great choice for families or anyone with an interest in science and technology. With over 15,000 objects on display ranging from early steam engines to a moonrock brought back by the Apollo astronauts, there's something here for everyone. Admission is free.
Go to website

Location:
5. The Natural History Museum
Another great option for families, this museum houses one of the largest collections of natural history specimens in the world. From dinosaurs to coral reefs, there's plenty to see and learn here. Admission is free.
Location:


6. The Victoria and Albert Museum
This museum is dedicated to art and design, with over 145 galleries housing everything from fashion and furniture to painting and sculpture. If you're interested in any kind of art or design, this is the place for you – and again, admission is free!
Location:
7. The Churchill War Rooms
For something a bit different, check out the Churchill War Rooms – the secret underground bunker used by Winston Churchill during World War II. It's a fascinating glimpse into history, and entry is free (although advance booking is recommended).
Go to website
Location:

8. The Imperial War Museum
This museum tells the story of conflict from WWI through today, with exhibitions on everything from everyday life during wartime to iconic artifacts like an original Spitfire plane. Admission is free although there are charges for some special exhibitions.
Go to website

Location:


9. The Cartoon Museum
This small but mighty museum contains over 5,000 original cartoons and comics dating back to 1900 (so it's perfect if you need a break from all those stodgy old paintings). Best of all? Entry is also free!
Location:
As you can see, there are plenty of ways to enjoy London without spending a fortune!
So next time you're planning a trip, be sure to add some (or all!) of these fantastic museums to your itinerary–you won't regret it!
Check out our huge guide on the best sights and attractions in London.